Products & Services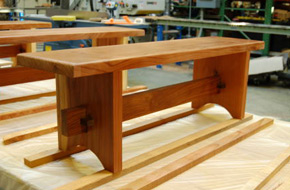 We sell dimensional lumber as well as slabs, mantle pieces, beams, and cants. Our finished product line includes tables, benches, and custom planter boxes. See the "Wood Samples" menu item above for photos of wood products we currently carry.
Please contact Bill Ridings for an appoint-ment or questions. We return calls and emails promptly.
If you see something you like on our site, please call us for pricing and shipping information. We will ship most of the products pictured. Depending on the size of the order we use Common Carrier, FedX, and UPS. We accept checks made out to JFC Construction, Inc. Visa, Mastercard, and Paypal.